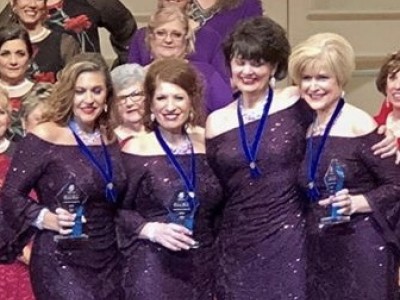 CONGRATULATIONS!!
VIVA  2018 QUARTET CHAMPIONS
and
TOAST OF TAMPA SHOW 2018 CHORUS CHAMPIONS!
Watch the contest videos and awards results available for replay on our Livestream site.  
Many thanks to  Bling! and 'The Buzz' for the informative and entertaining hosting of our webcast and serving as announcers during the 2018 Region 9 Contest weekend and performing!  And special thanks to Windsor and ClassRing for appearing on our Convention Afterglow.