Wow, what a convention!  Coastal Harmony Region 9 was so very well represented at the Sweet Adelines International annual contest 2018 in Saint Louis, MO. 
The week opened with Women of Note chorus competing in the Mid-Sized Chorus Contest, "Harmony Classic", placing 5th overall. 

Then on Thursday, Spirit of the Gulf chorus competed in the
International Division Chorus Semi-Finals Contest and placed 19th overall.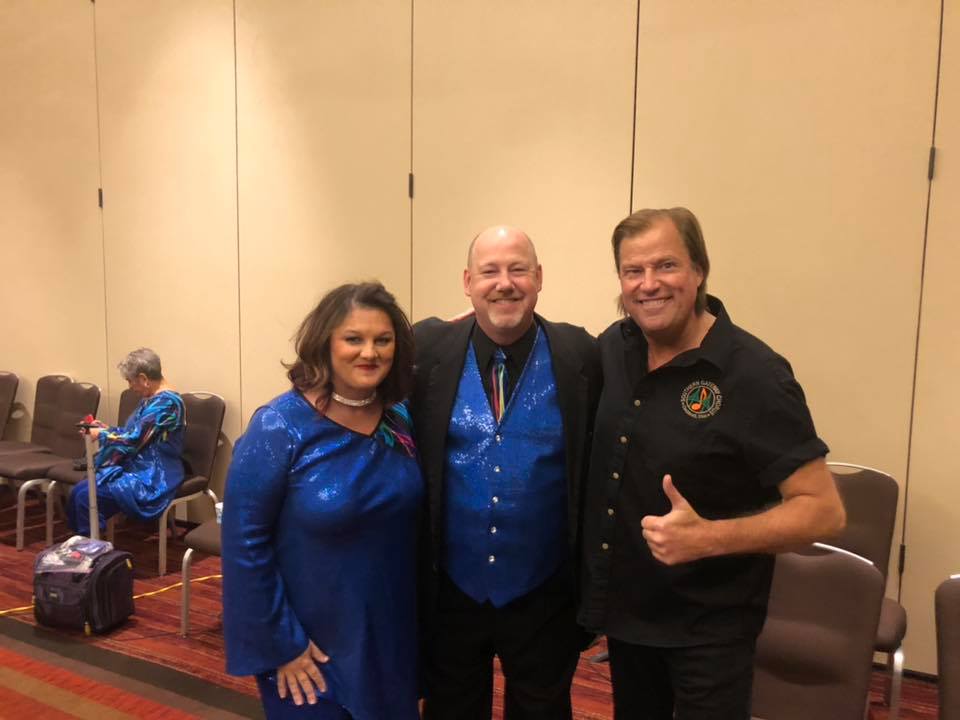 Co-directors Deanna Kastler and Mike Slamka pictured with coach Joe Connely.
Wednesday's Quartet Semi-Finals contest saw four quartets with at least one member for Coastal Harmony Region 9:  ClassRing, Viva!, Windsor, and Take 4.   Three of the groups proceeded to the top 10 finals round on Friday!  The new Sweet Adelines Queens of Harmony champion quartet is ClassRing!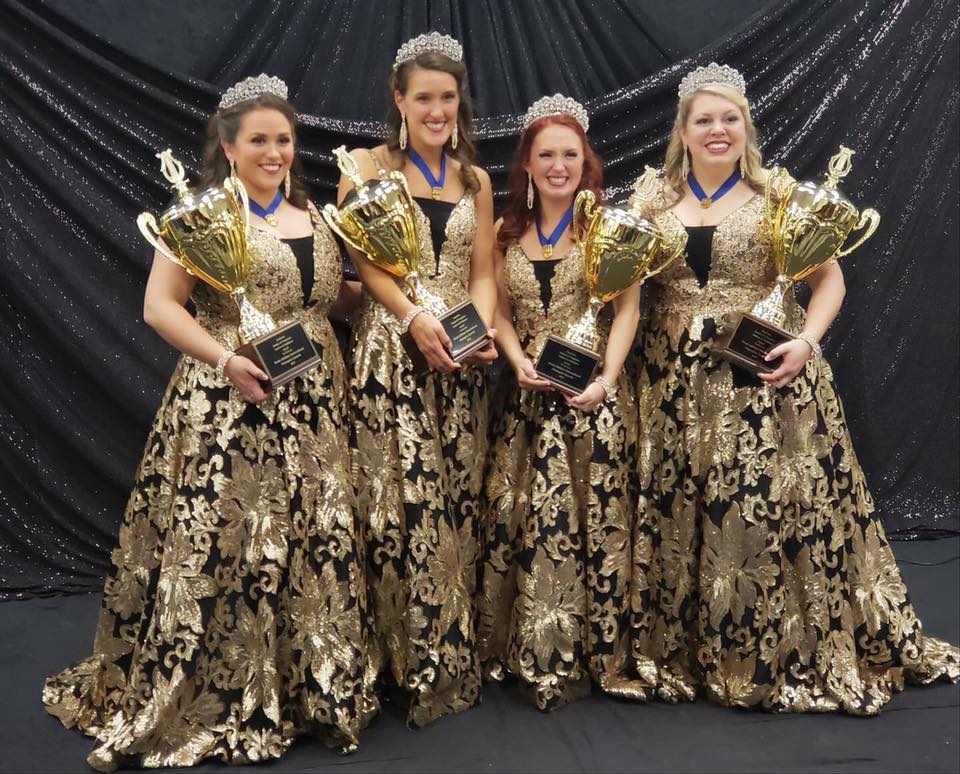 They narrowly edged out Viva! – our new International Silver medalists and Windsor is our new 4th place International Finalists.  (As a side note, the tenor of Viva! Is also the current President of Sweet Adelines, Intl.!)  Pictured from left:  Viva!, Windsor and Take 4.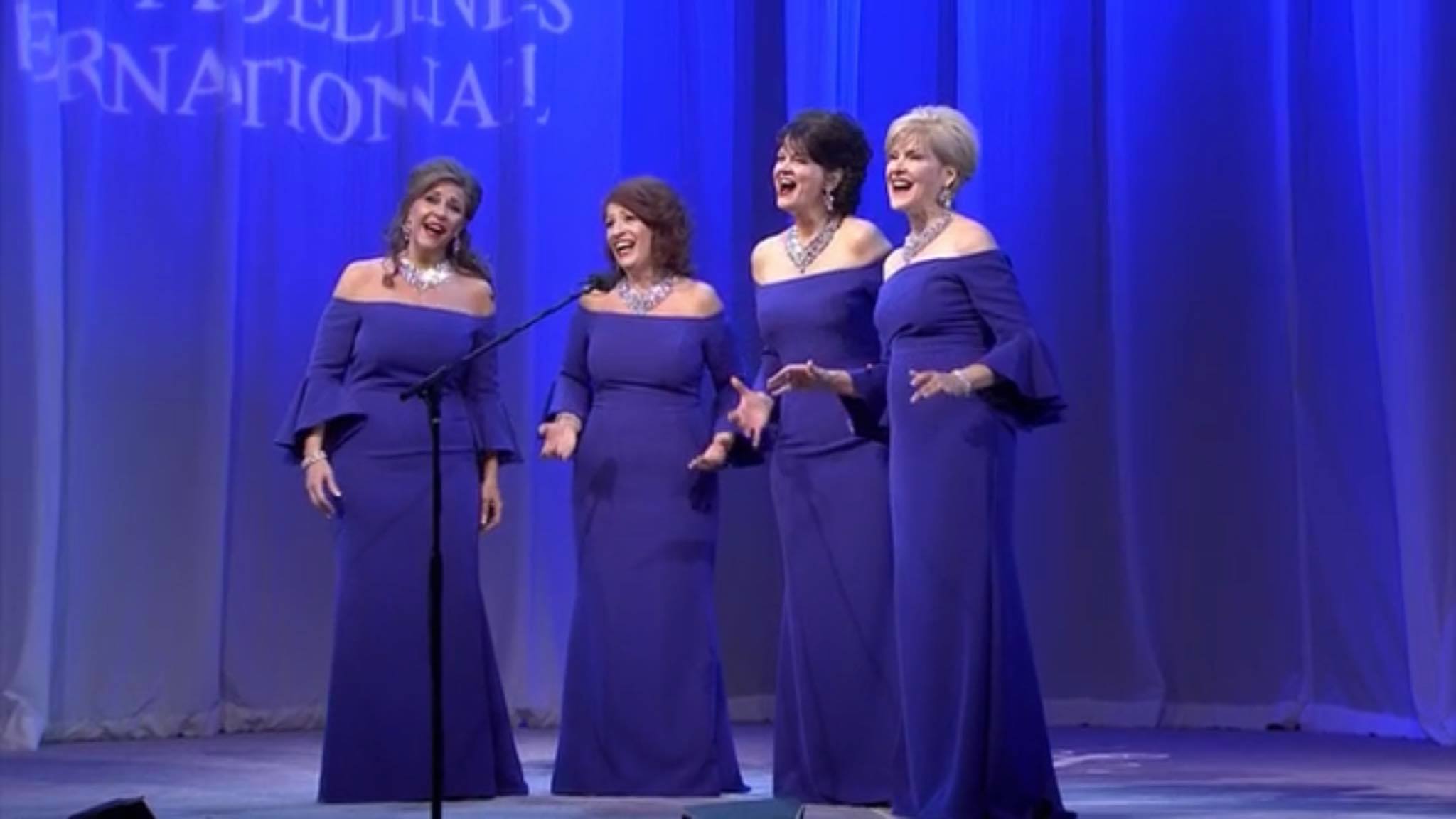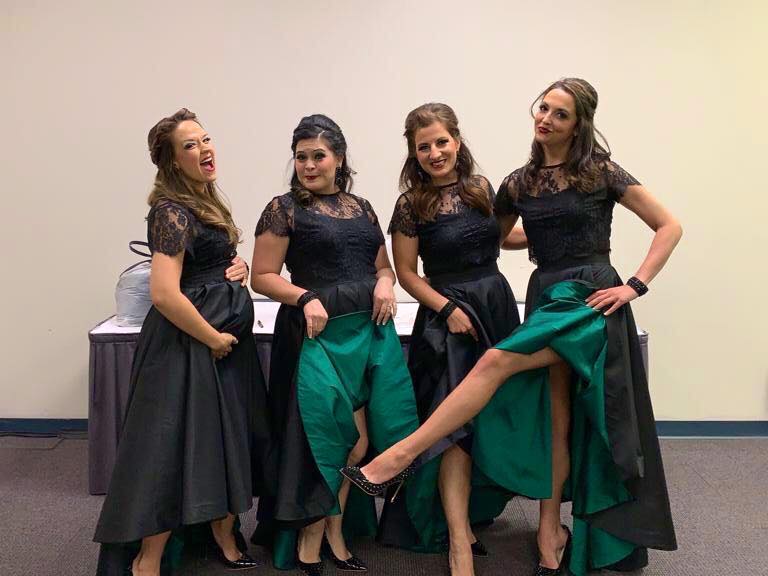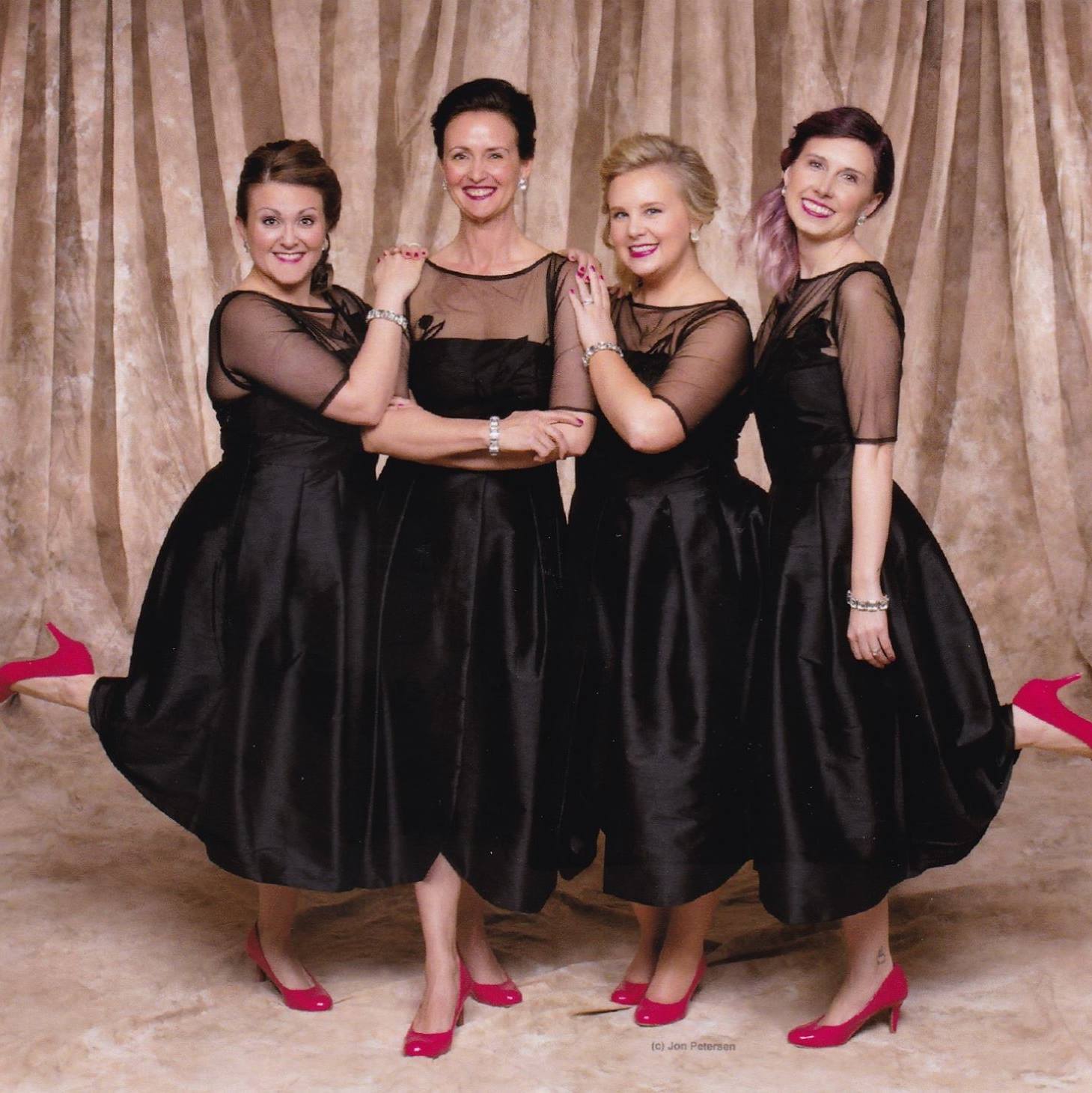 On Saturday, the organization recognized the members who had been a Sweet Adeline for 50 and 60 years.  SAI Queen Betty Meinholz (Brons Tones), current director of the Gold Coast Chorus and Libby Petrovsky of Women of Note chorus were presented their 60-year pins – proud members since 1958!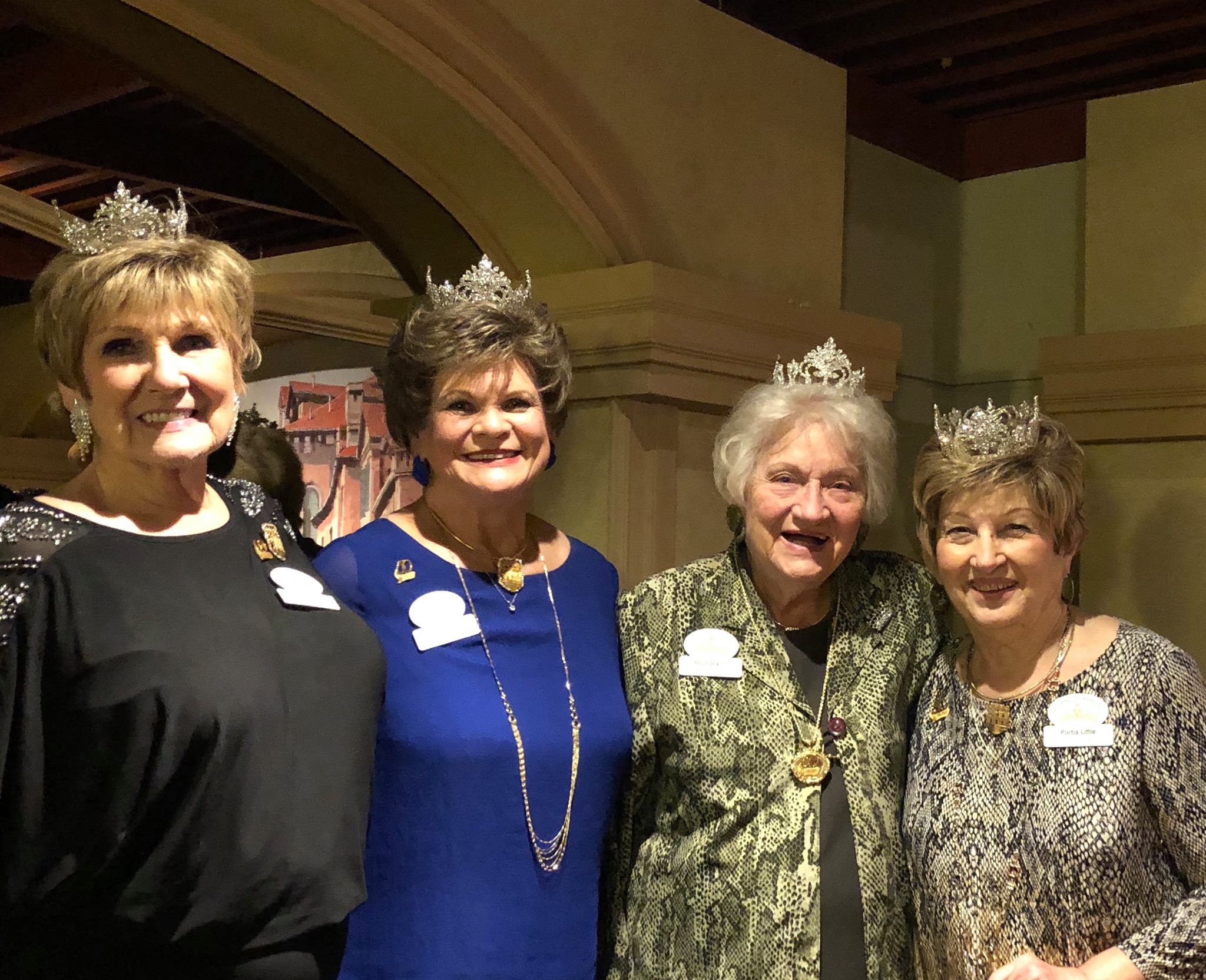 Betty (far left) with the Brons Tones!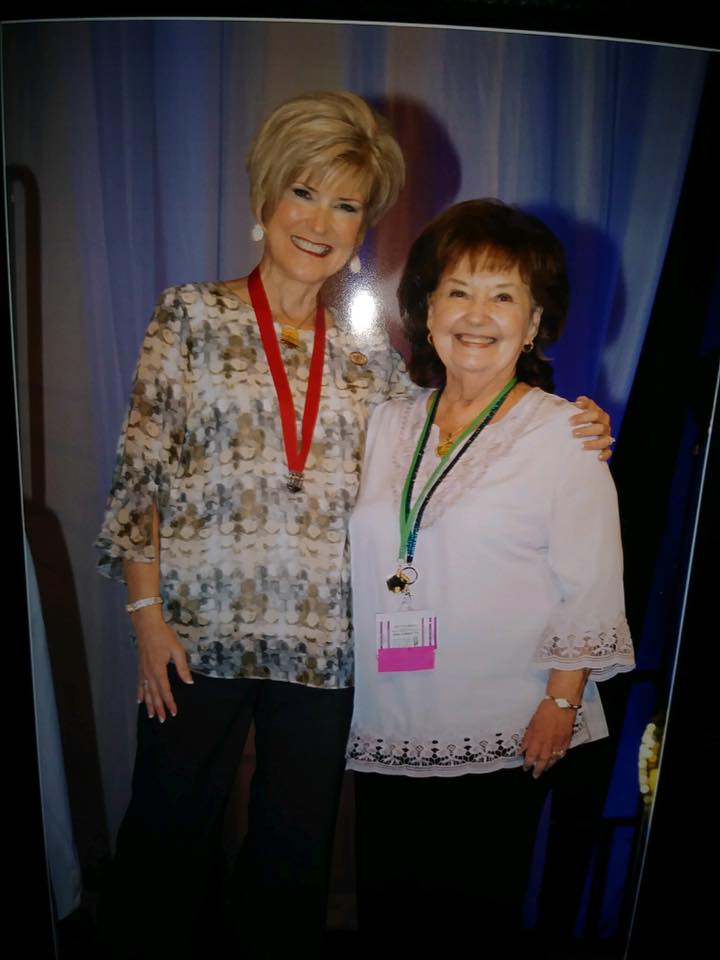 Libby (Right) with SAI President, Patty Cobb-Baker
We are so lucky and proud of the singers who call Coastal Harmony their home region!  Coastal Harmony also sends warm congratulations to all competitors and special kudos to the new Chorus Champions, Scottsdale Chorus.