MANCHESTER, ENGLAND
SWEET ADELINES INTERNATIONAL
2019 RISING STAR CONTEST
We have a vibrant youth membership and several active quartets with many of their members also active in a chorus.  Coastal Harmony is home to THREE fantastic young quartets headed to the Sweet Adelines International Rising Star Contest on July 27, at the Royal Northern College of Music, Manchester, England!  This contest is open to young women ages 25 and under.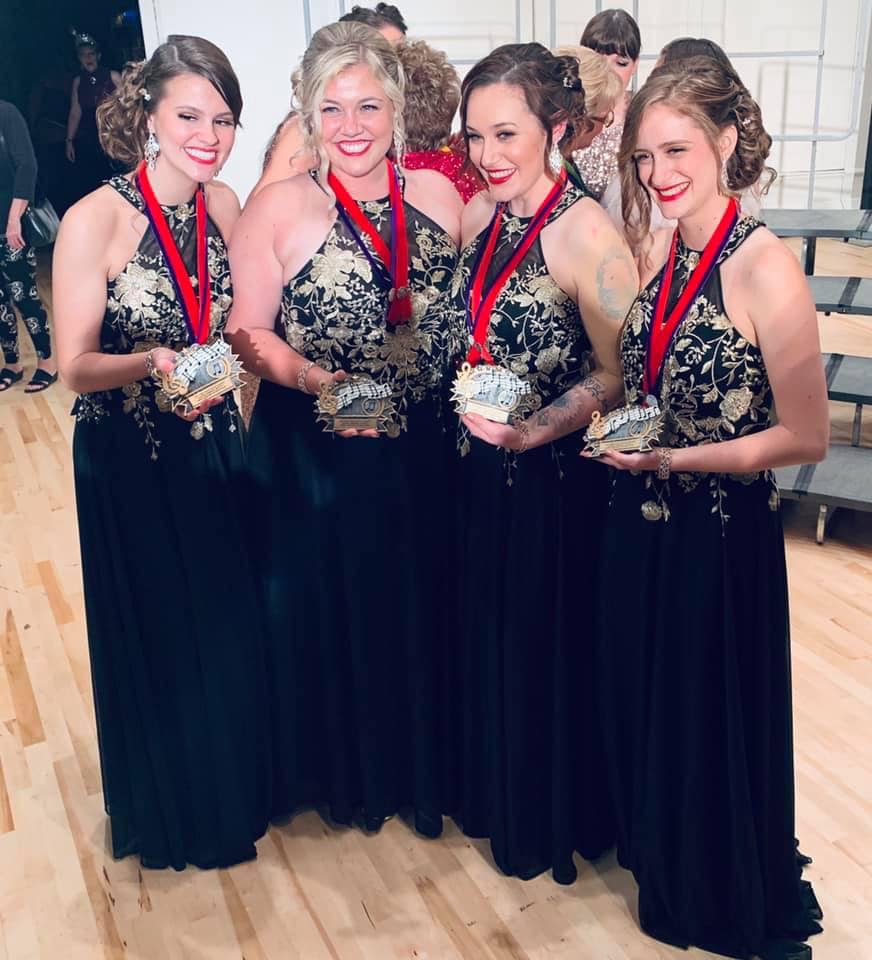 DULY NOTED - who took our regional contest stage for the first time this year placing second overall, novice quartet winner as well as the new Young Women in Coastal Harmony award!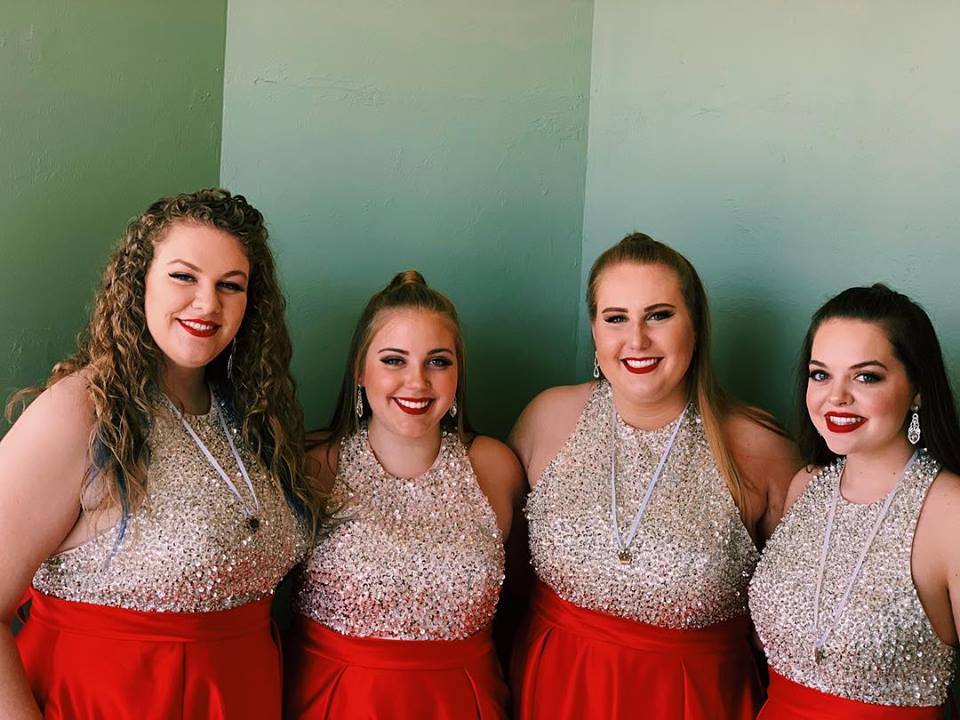 BLAZE QUARTET - This group has one Rising Star contest on their resume in 2018 and they are so excited to take the stage in Manchester!  These gals are pursuing music education and are active in several music programs.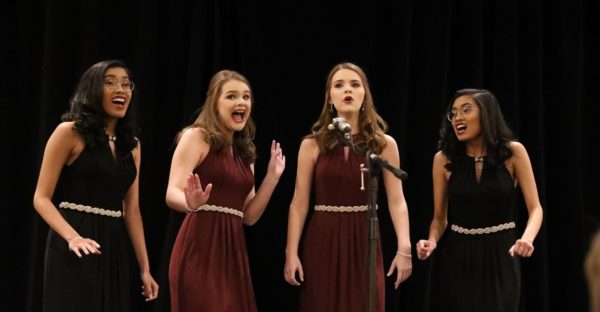 SINGING DOUBLE!  This pair of twin sisters have been wowing the barbershop world and have just graduated from Gaither High School.  Their music teacher, Debbie Cleveland (2-time SAI Queen of Harmony) could not be prouder!