by

Mina Peters-Ritchie

Jan 31, 2023
On January 27-29, 2023, Coastal Harmony Region 9 conducted our annual Winter Workshop, hosted by the incomparable queens Karen Breidert and Debbie Cleveland, and moderated by Queen Kim Elger-Griffin!
It was a time of joyful singing, learning, bonding, and love. We learned two new regional songs, sang as a region (and speaking as a pitch piper, I'm proud to say we were IN TUNE), laughed, heard fabulous music from some of our fantastic choruses and quartets. It was an amazing time, and we couldn't have asked for anything better! See below for some highlights and soon-to-be-famous Debbie quotes.
Region 9 shows up!
Kim gets us going and keeps us on track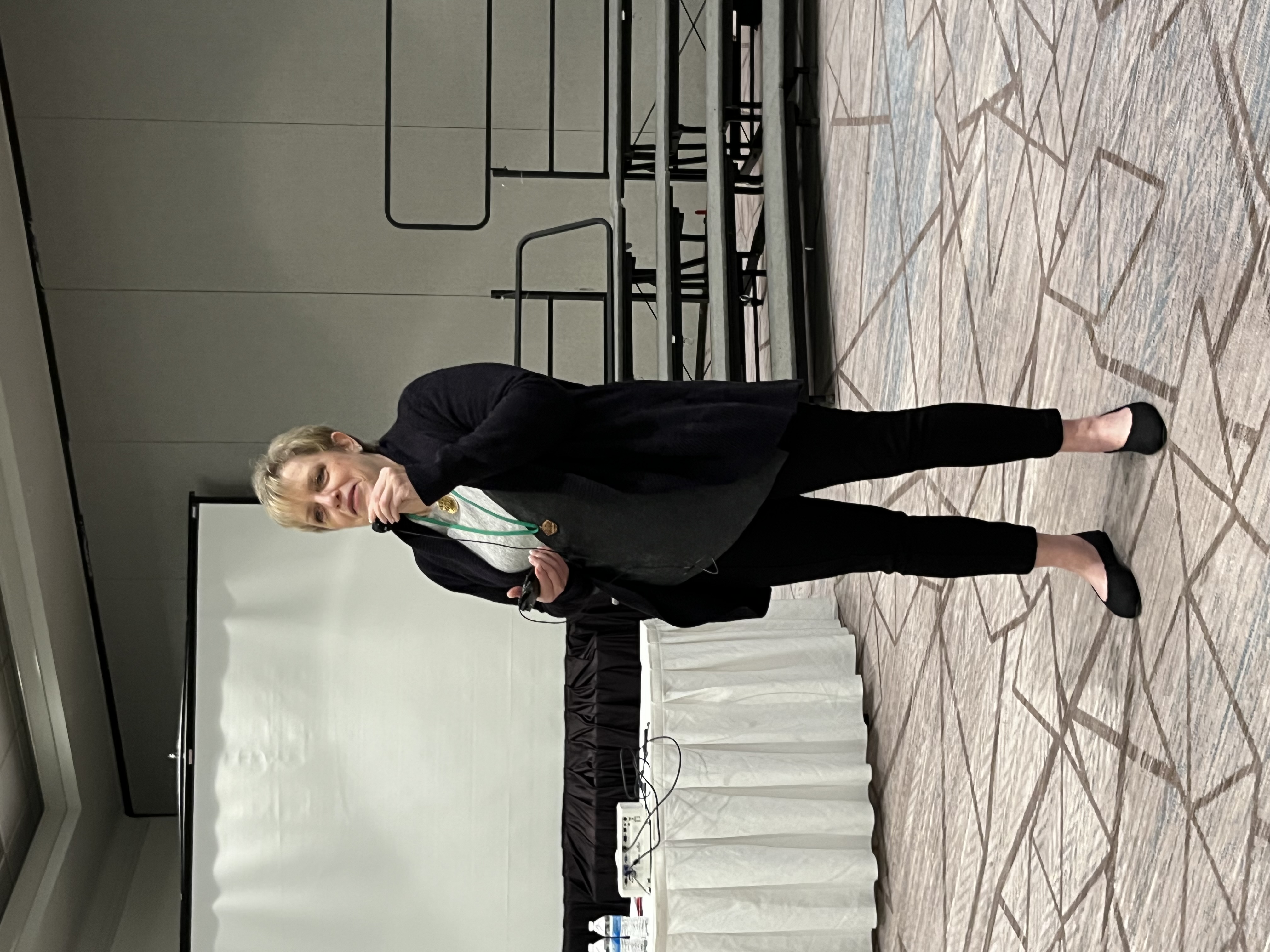 Karen gets us singing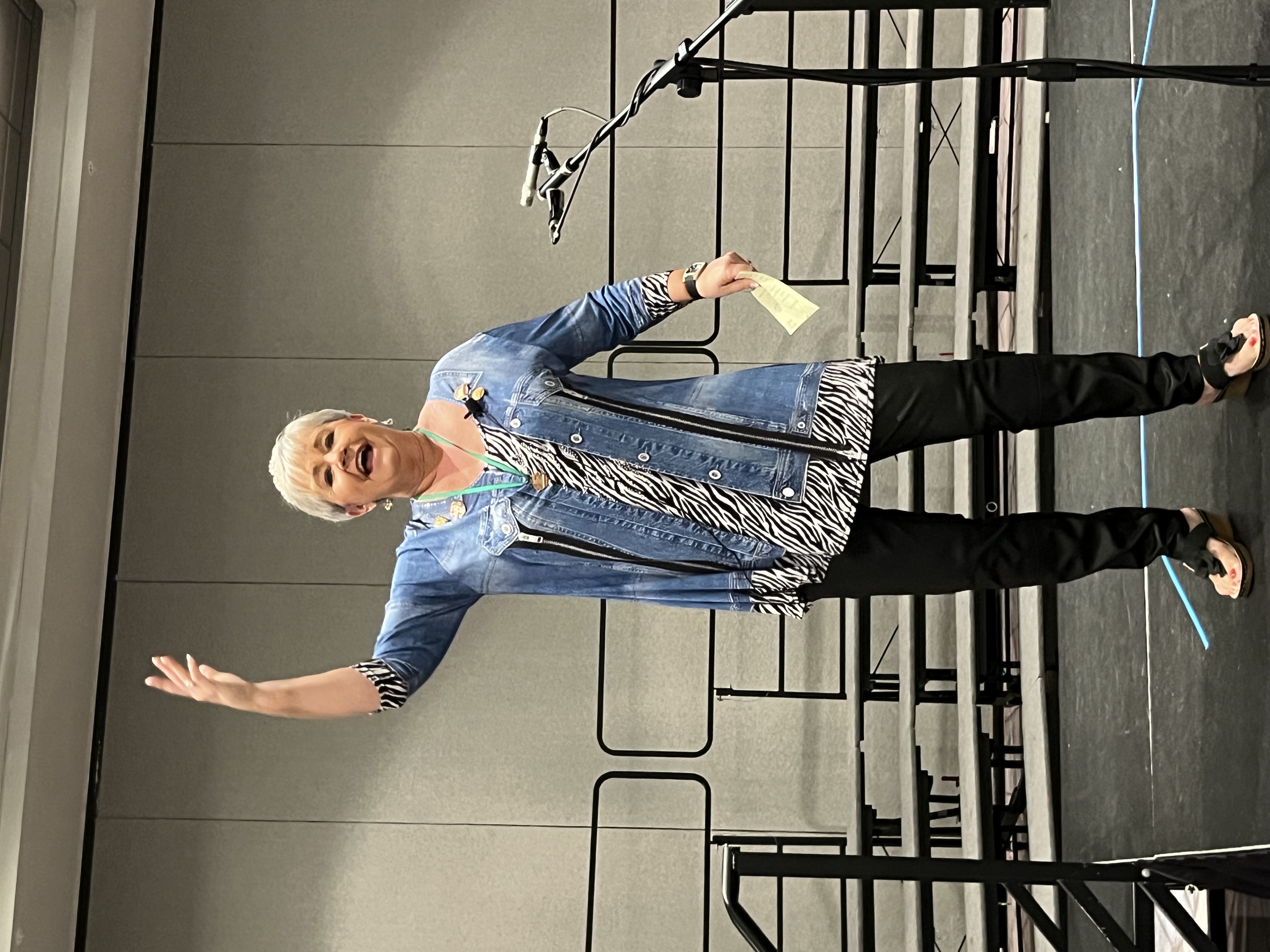 Debbie Quote #1: "My voice is beautiful" is different than "My voice is better than yours".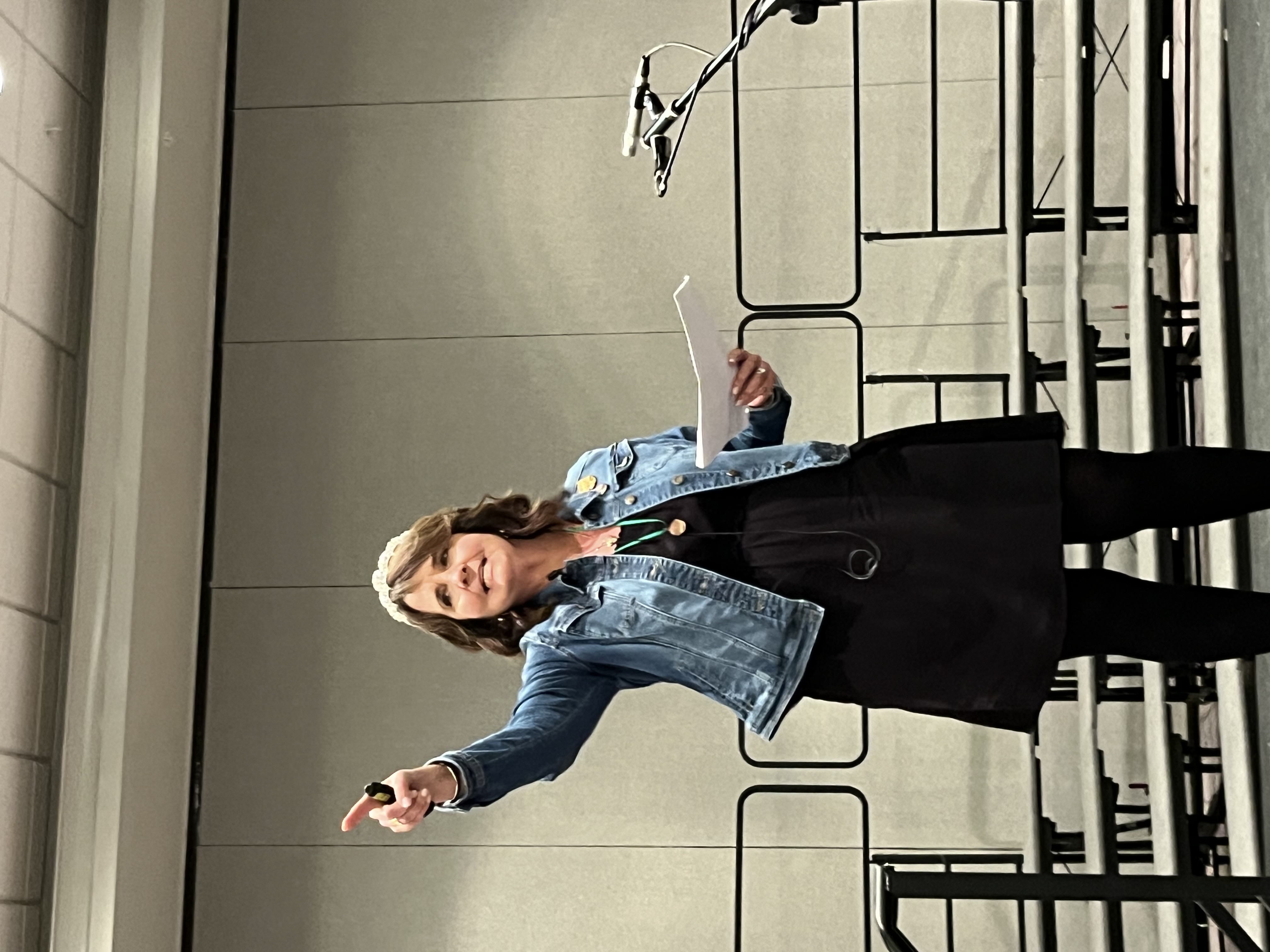 Debbie Quote #2: You have to have a whole brain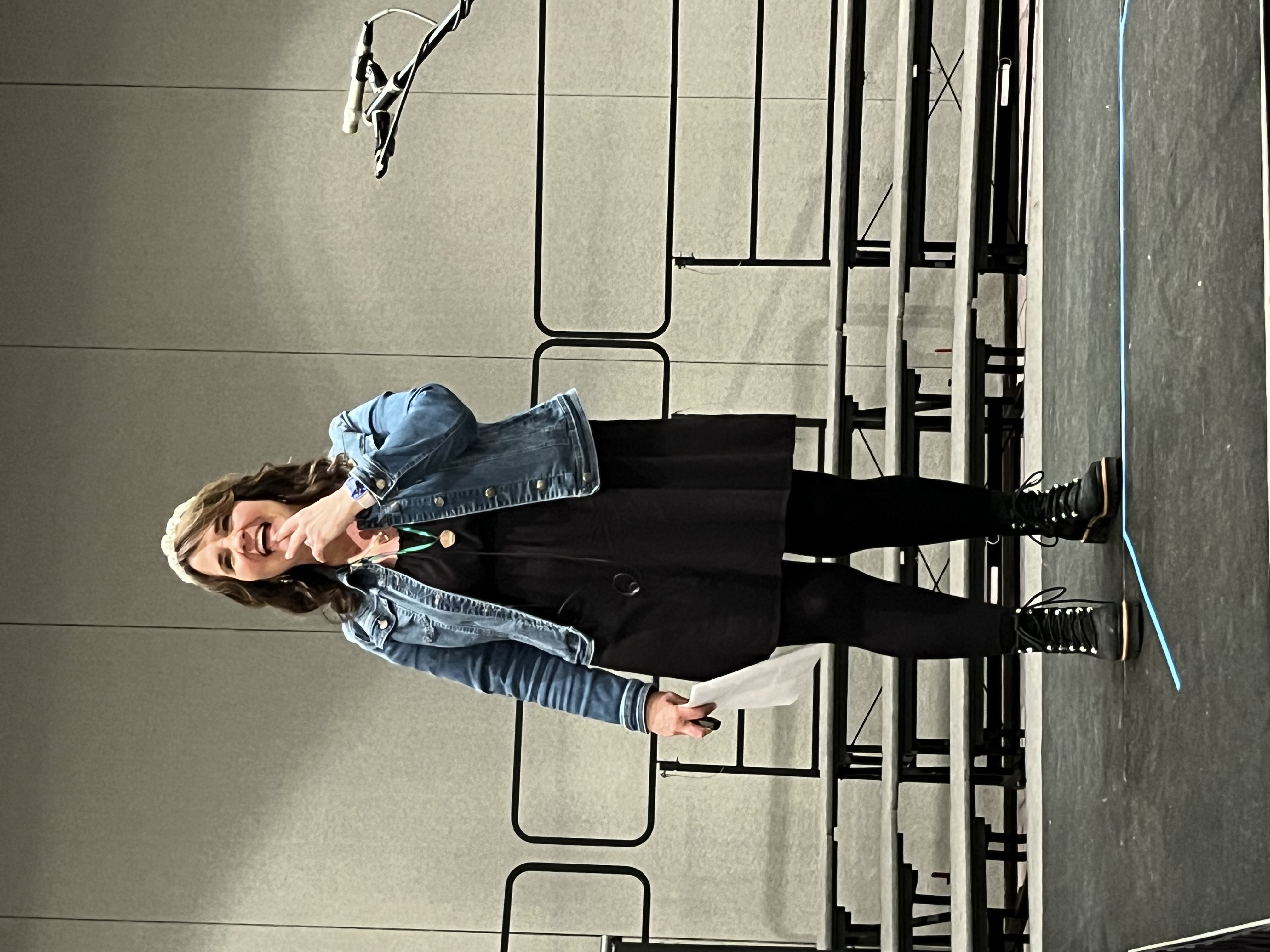 Queen Debbie Quote#3: When the lead don't sound good, ain't NOBODY gonna sound good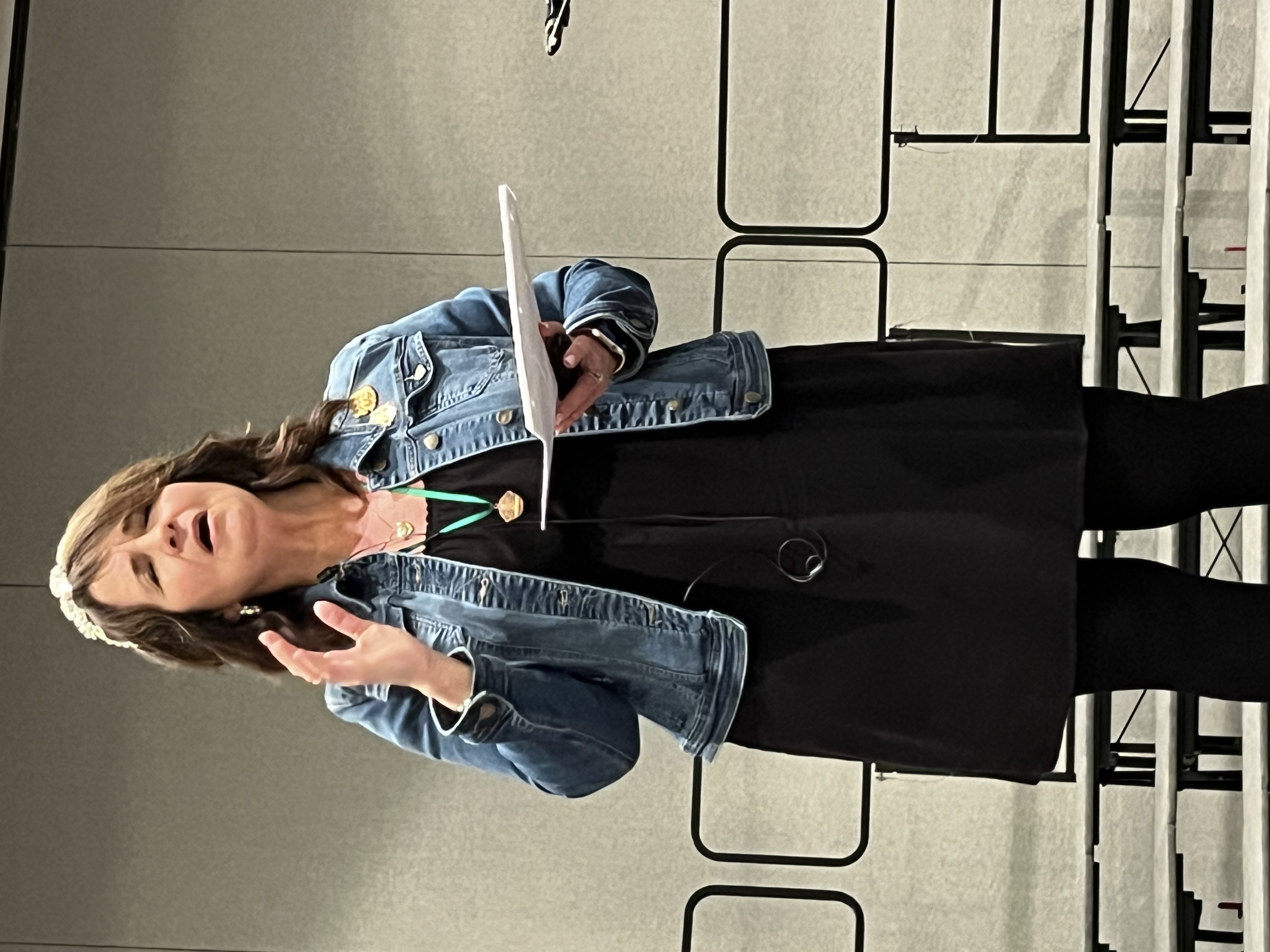 Fun warmups with Karen!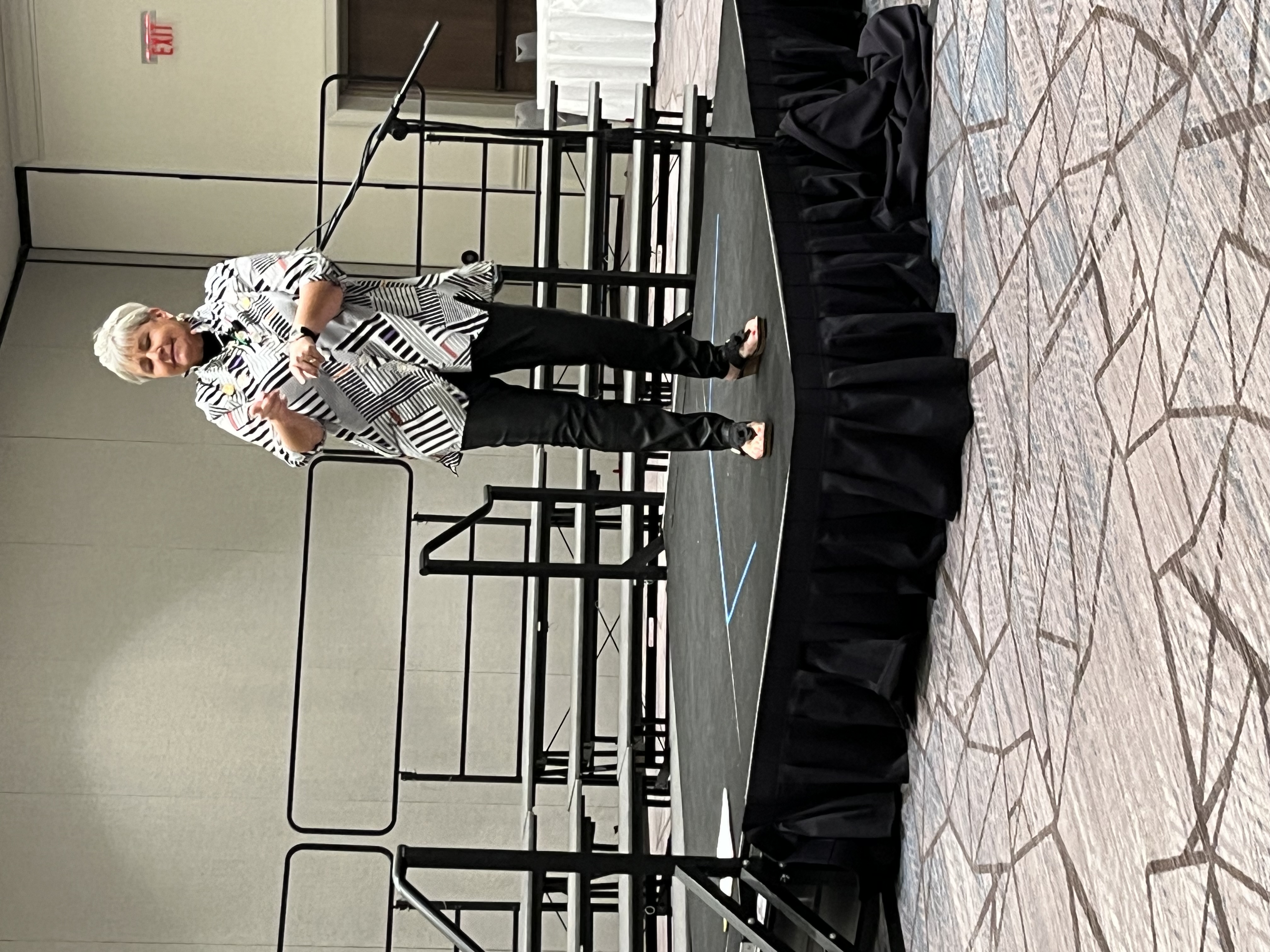 Karen teaches us two new regional songs:
"One Song at a Time" and "You're My Best Friend: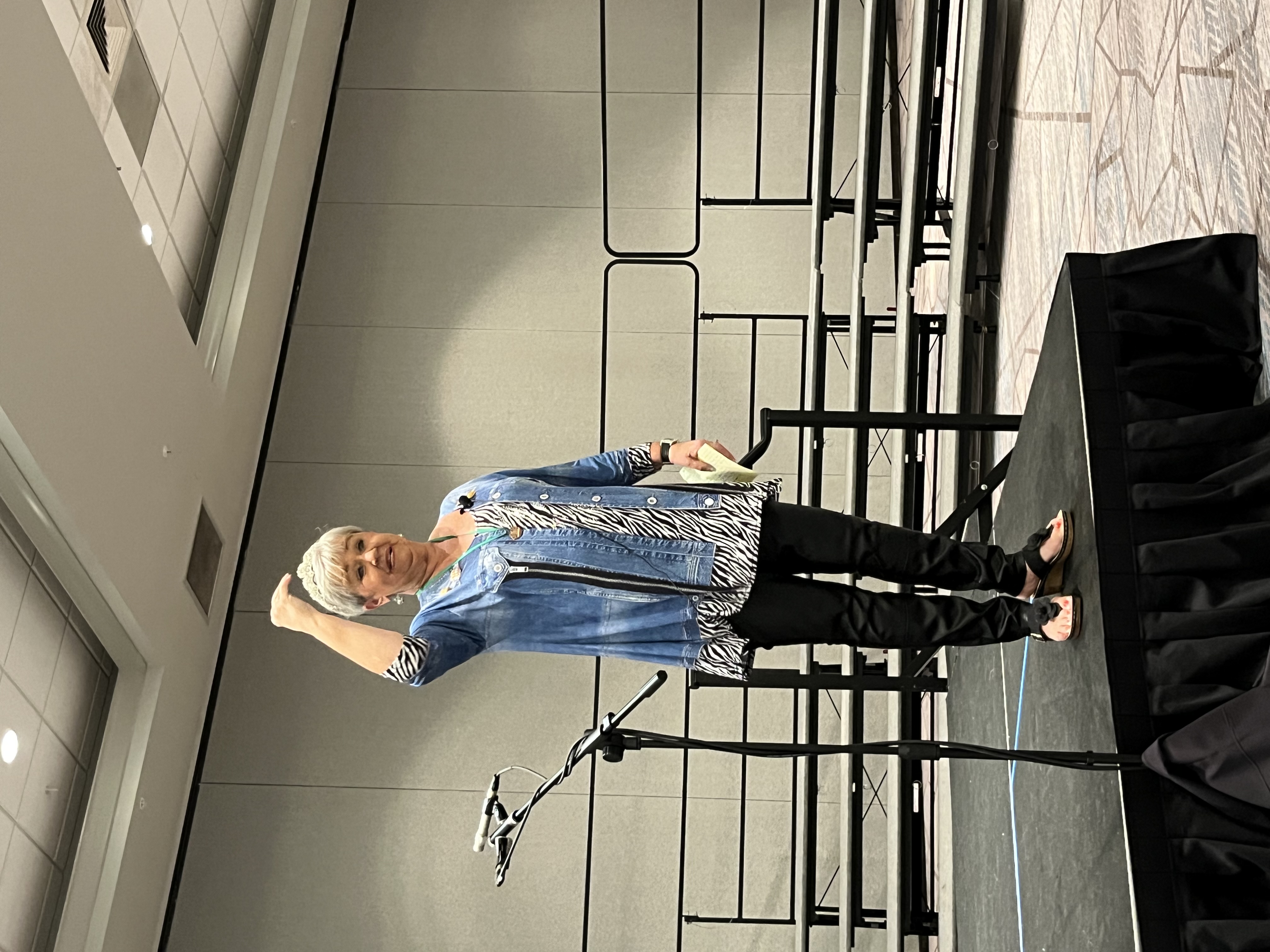 Karen and Debbie team up. Nobody laughs like Karen!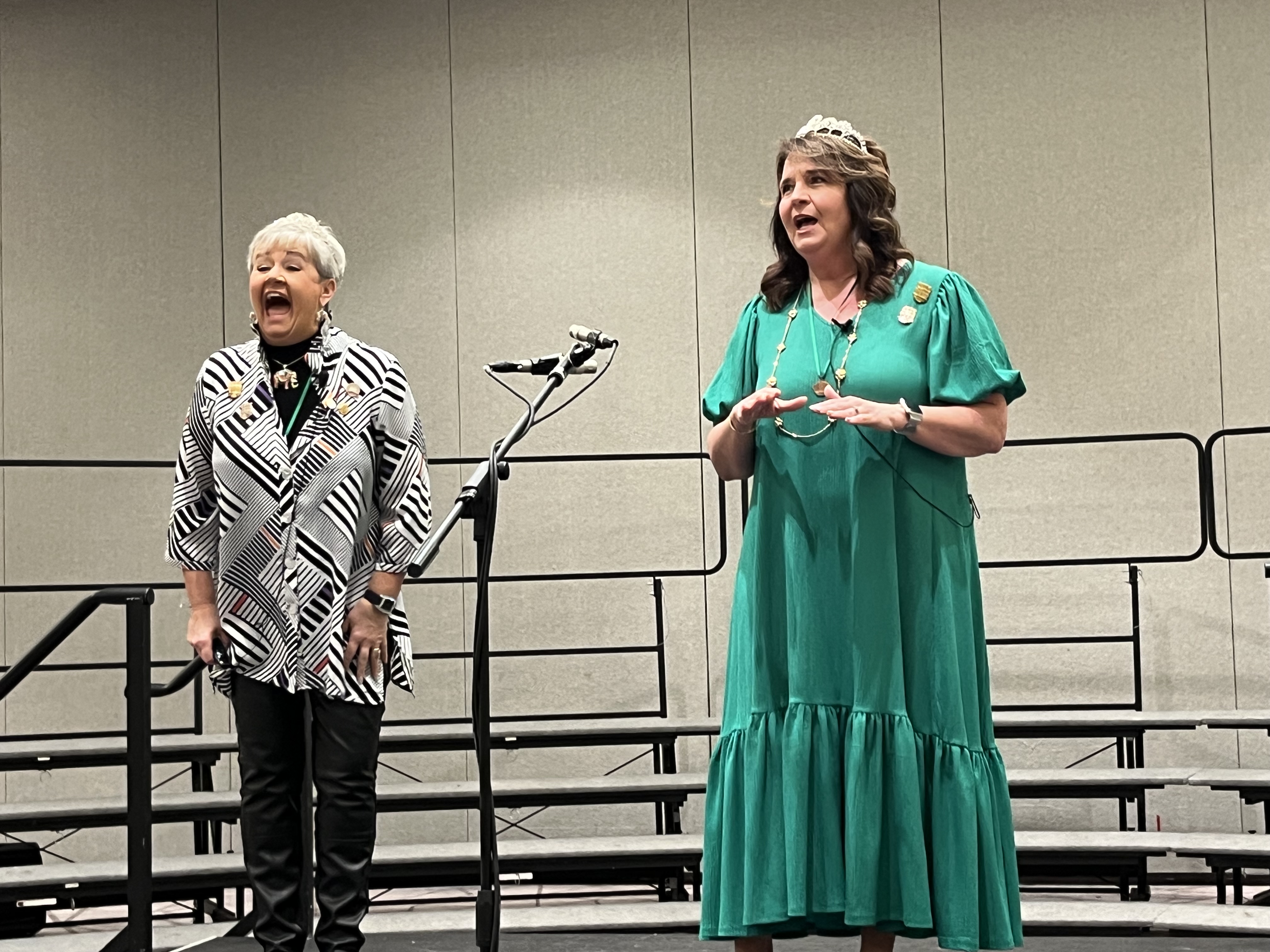 Karen shares her crown with a new Sweet Adeline - So sweet!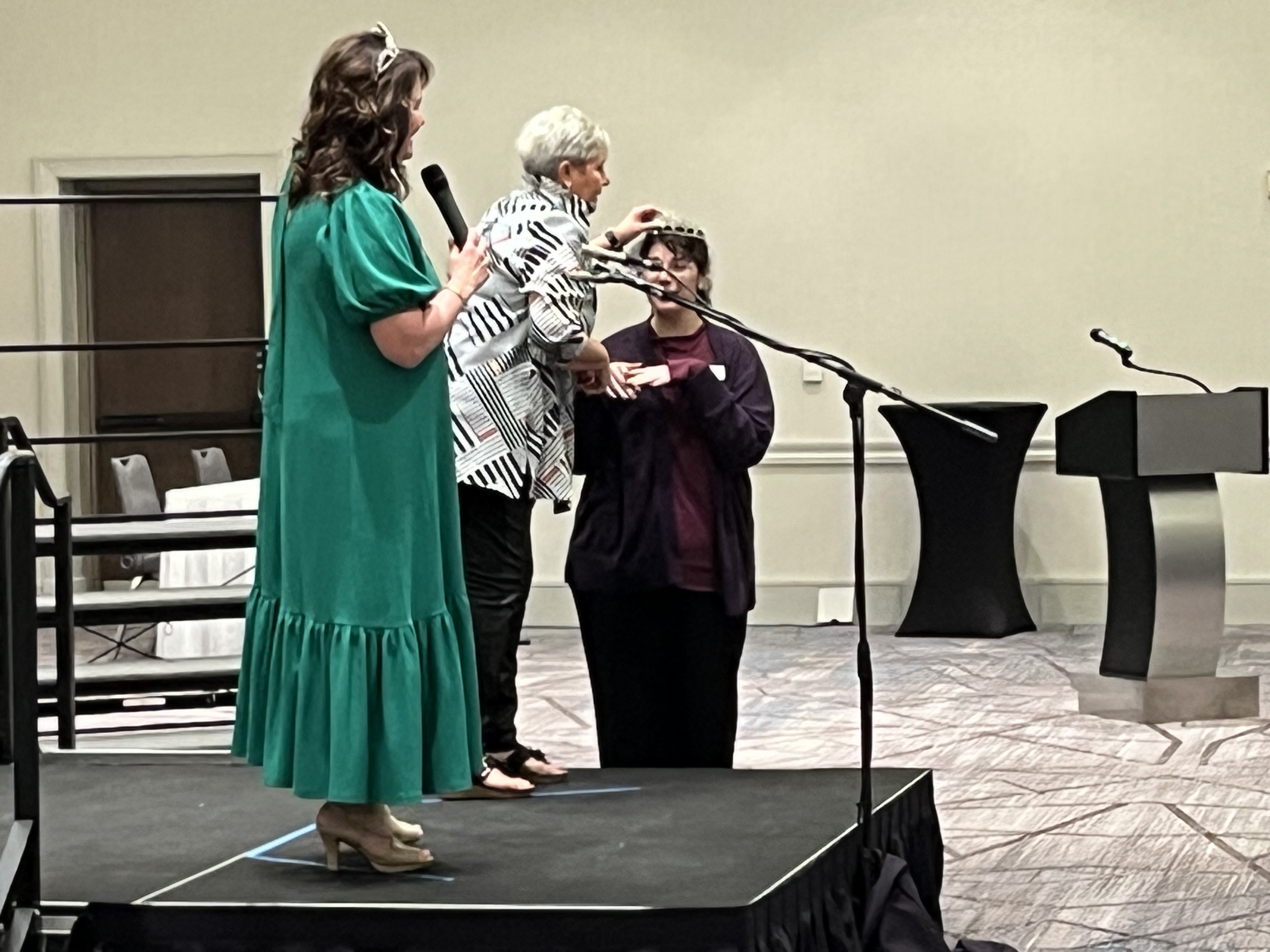 A surprise visit from Elvis and Madonna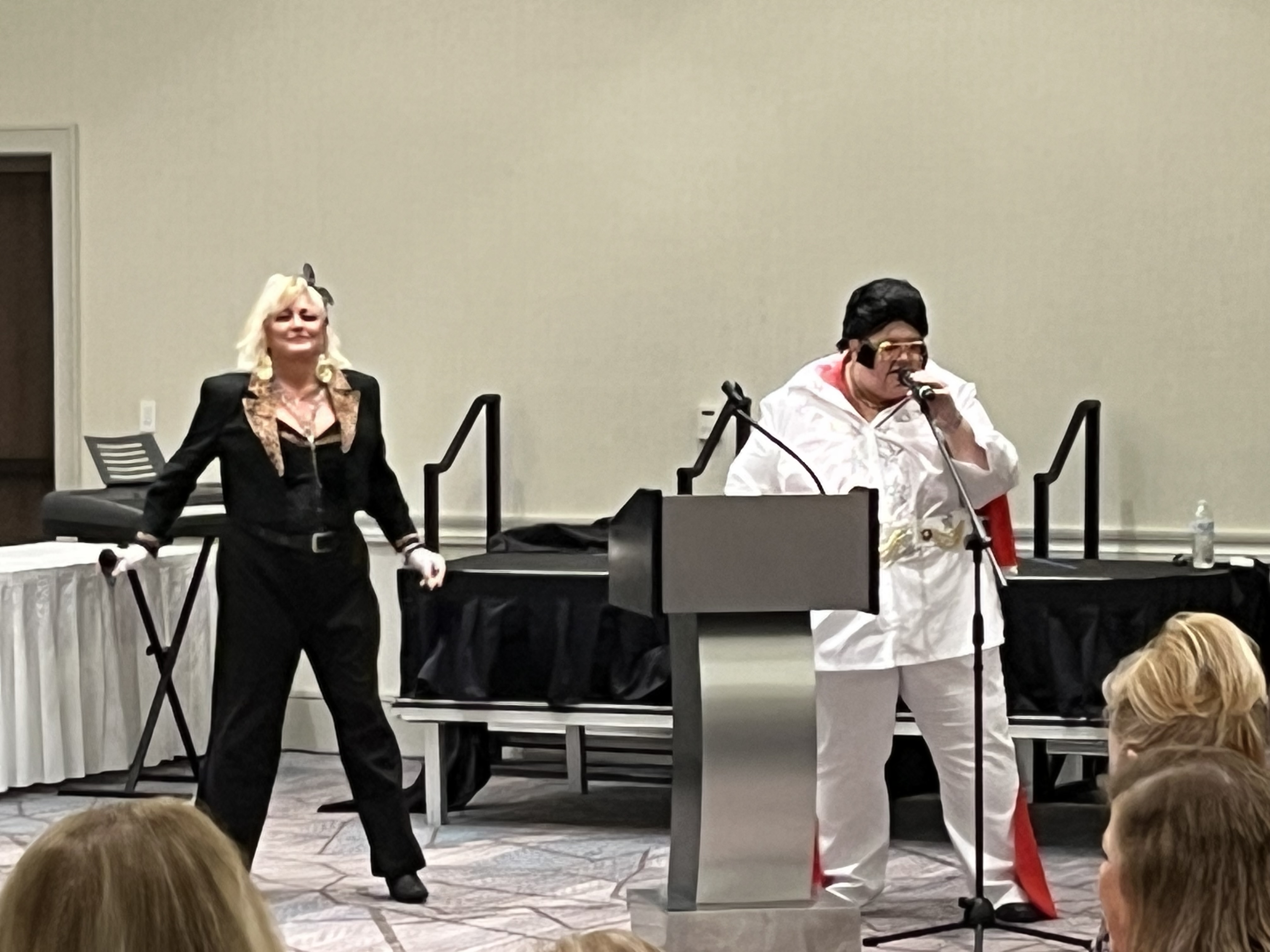 And now for the show! Bridges of Harmony performs first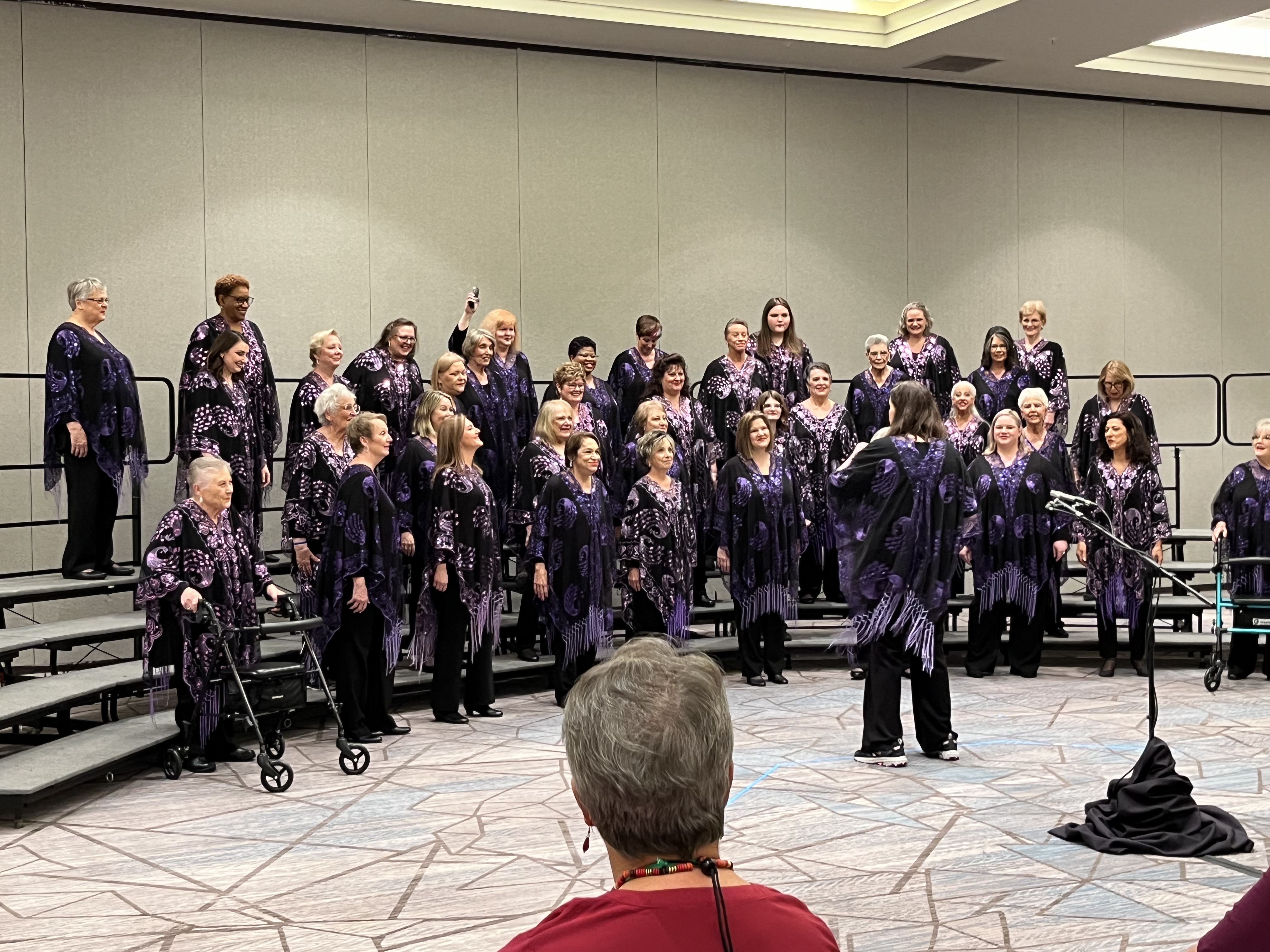 Sound of Sunshine rocks the house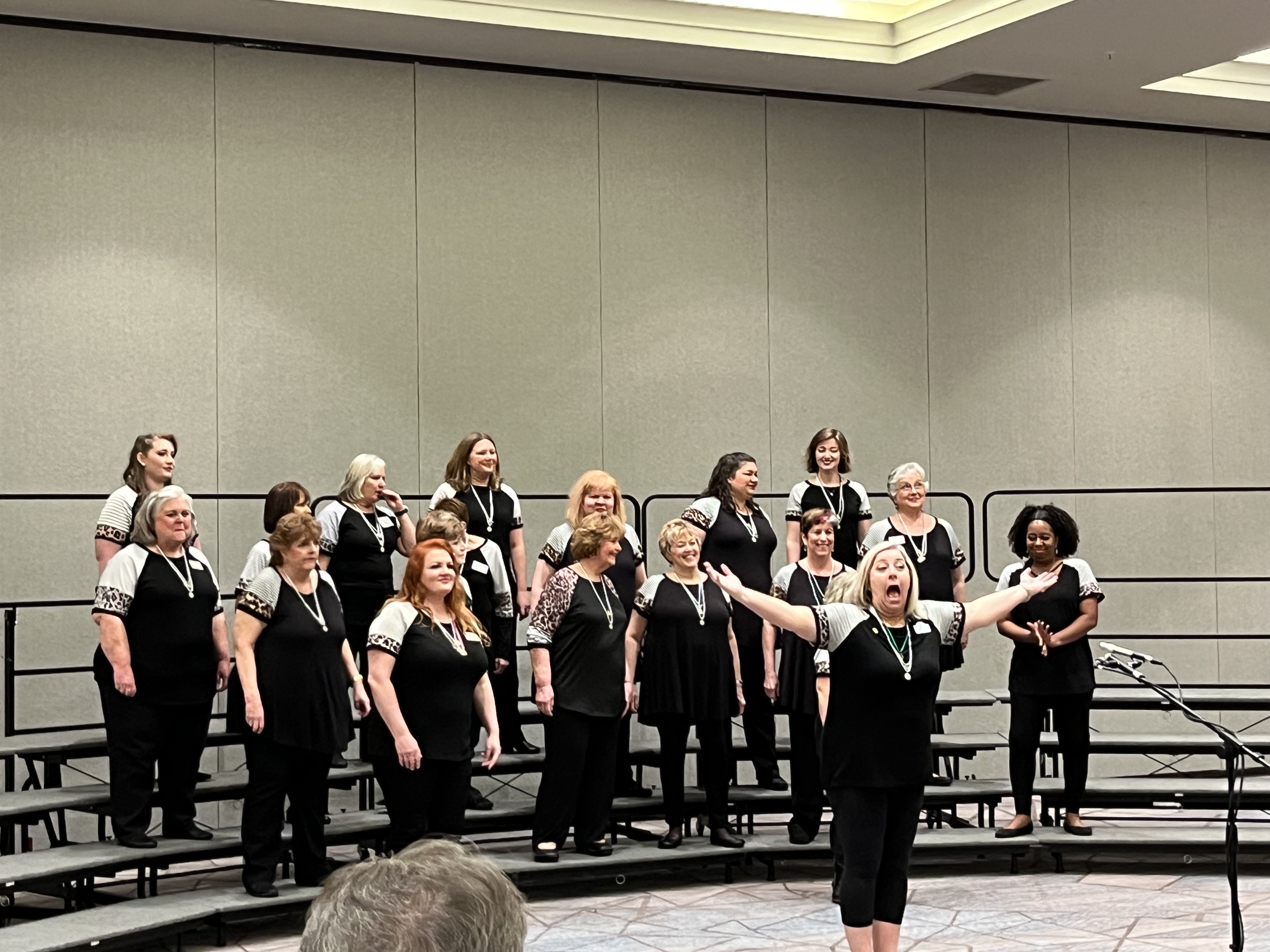 Spirit of the Gulf performs their Tribute to Carole King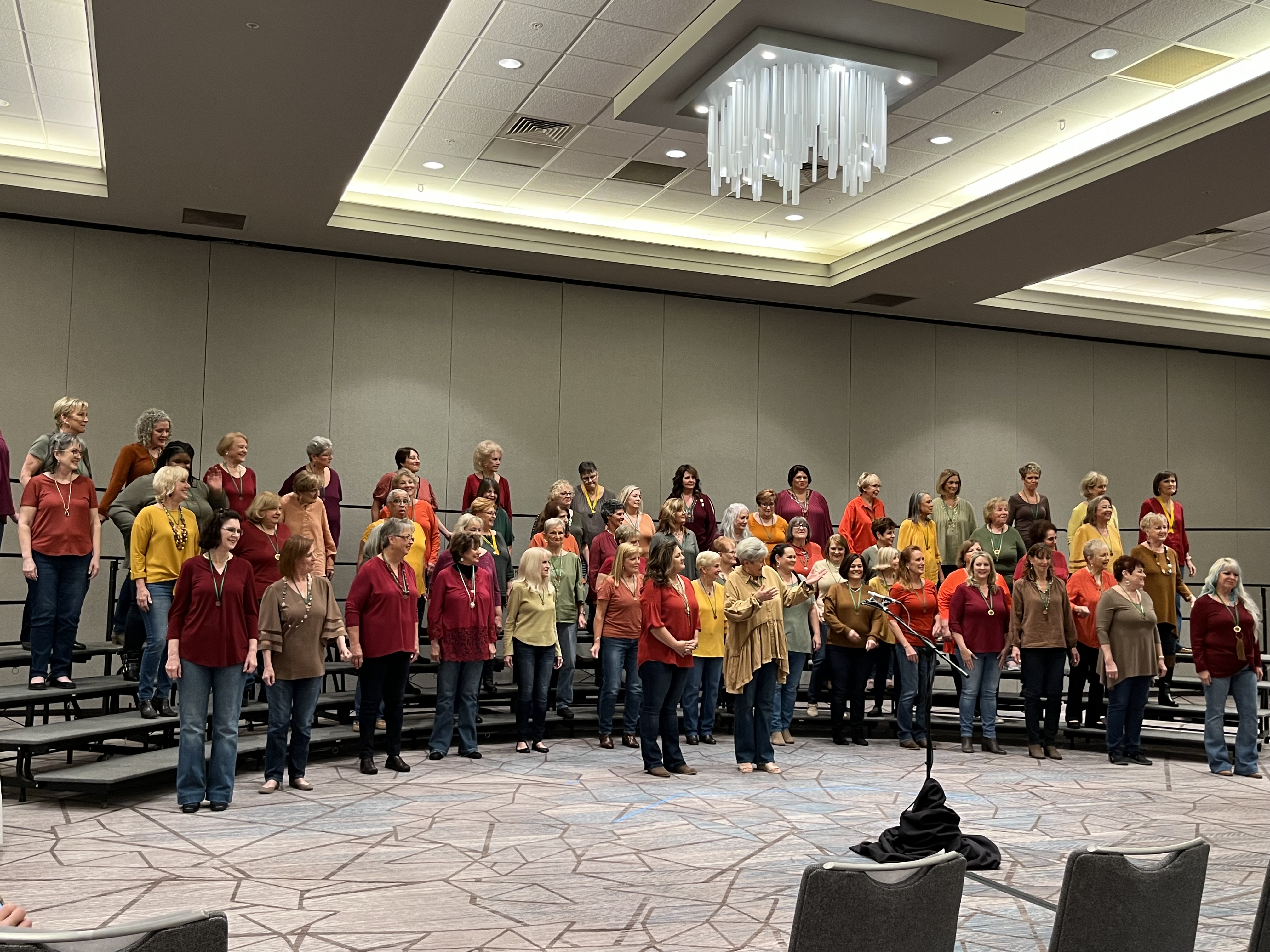 And now for quartet performances! First we have Ladybug's fabulous performance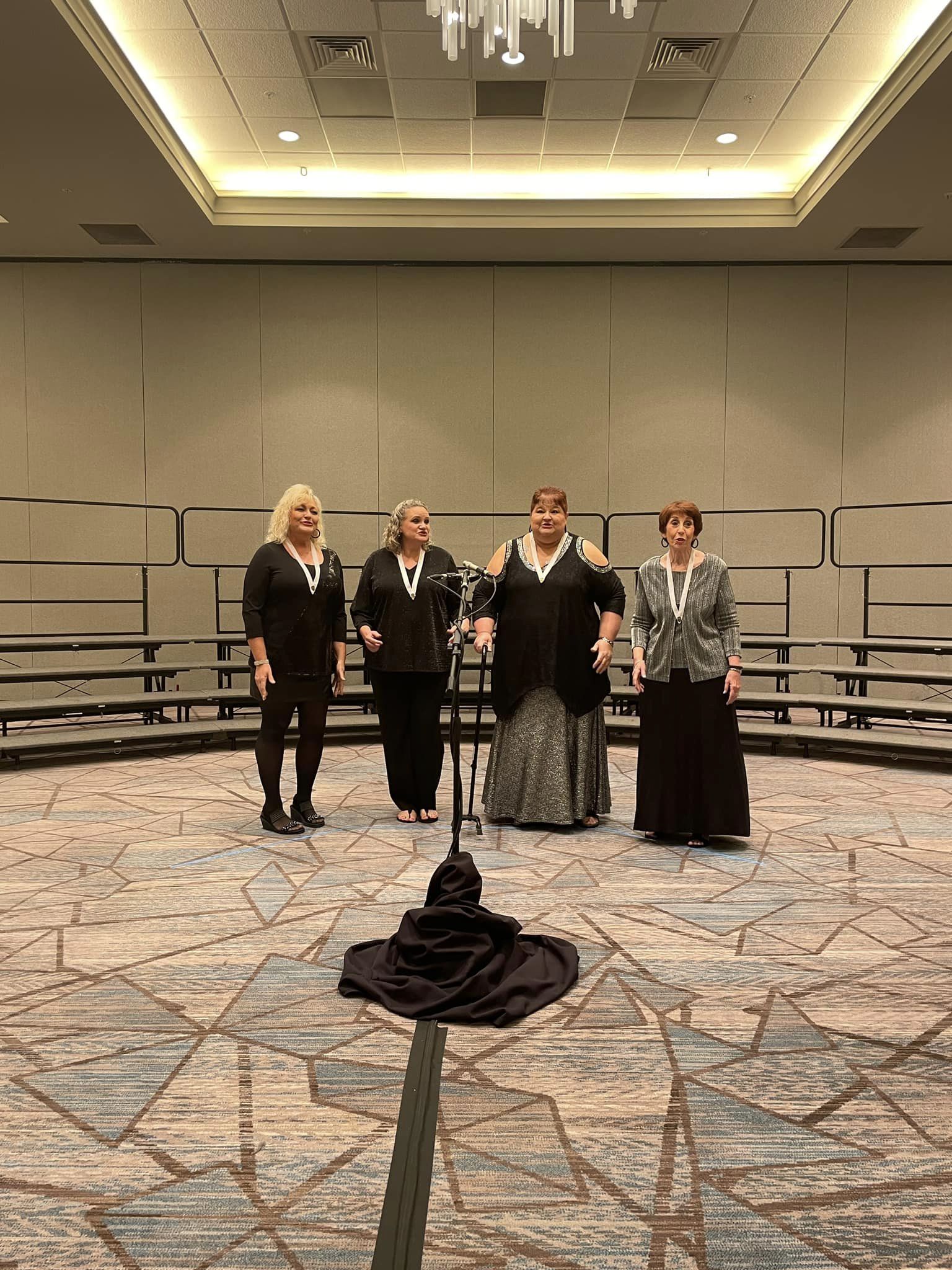 Here 'N Now brings us beautiful music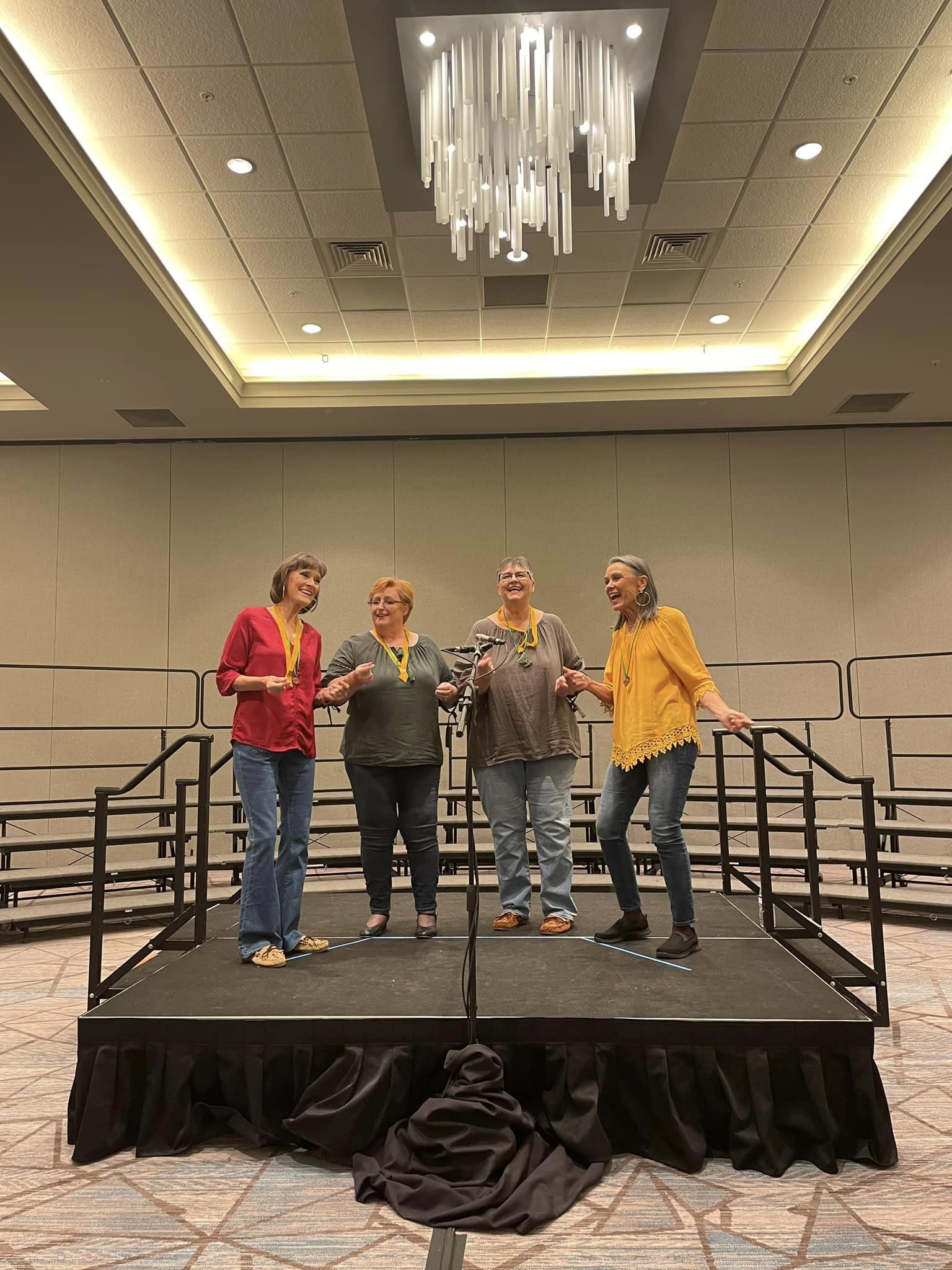 For The Love shows off their talent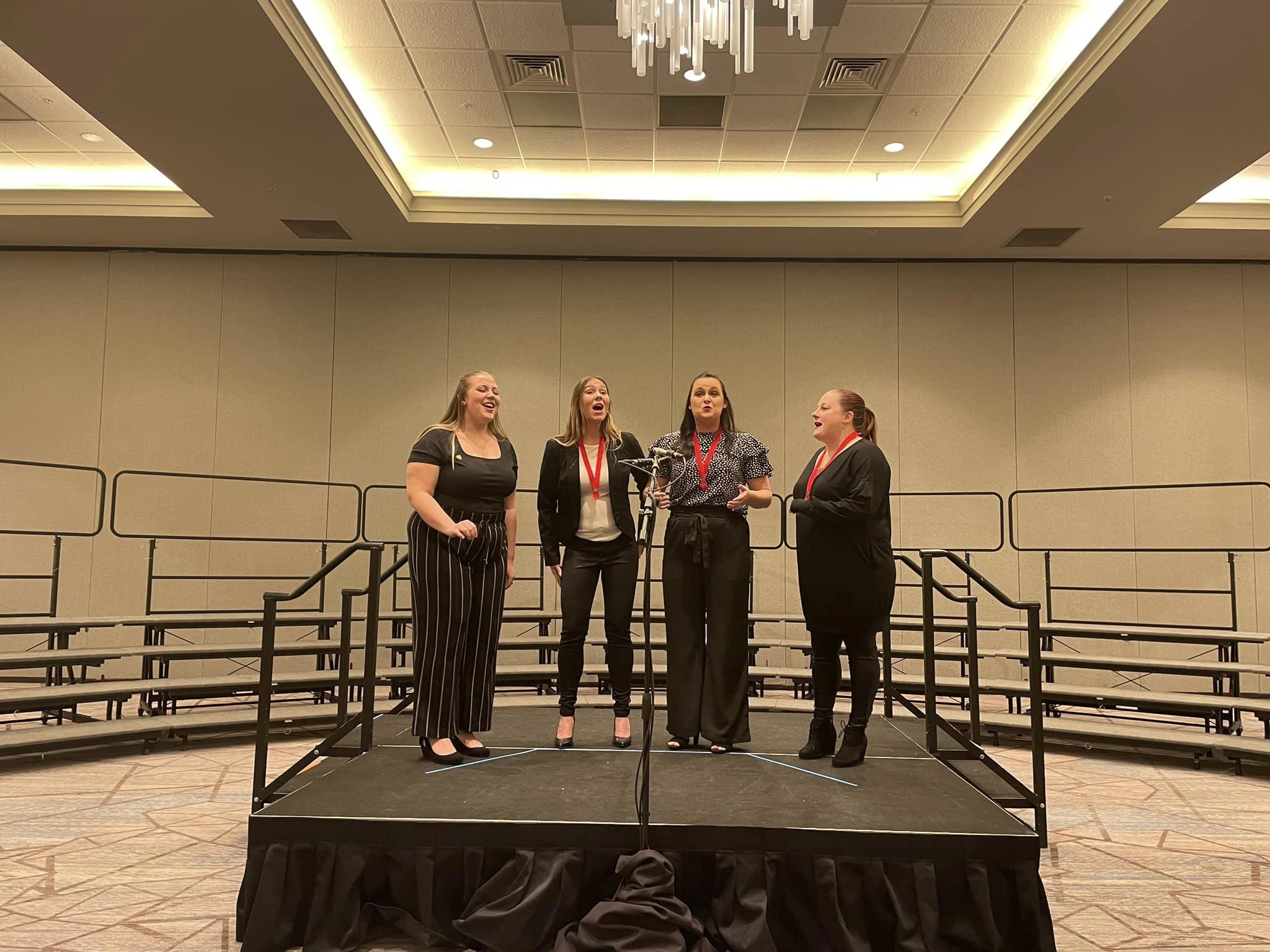 Sirens - yes, they are!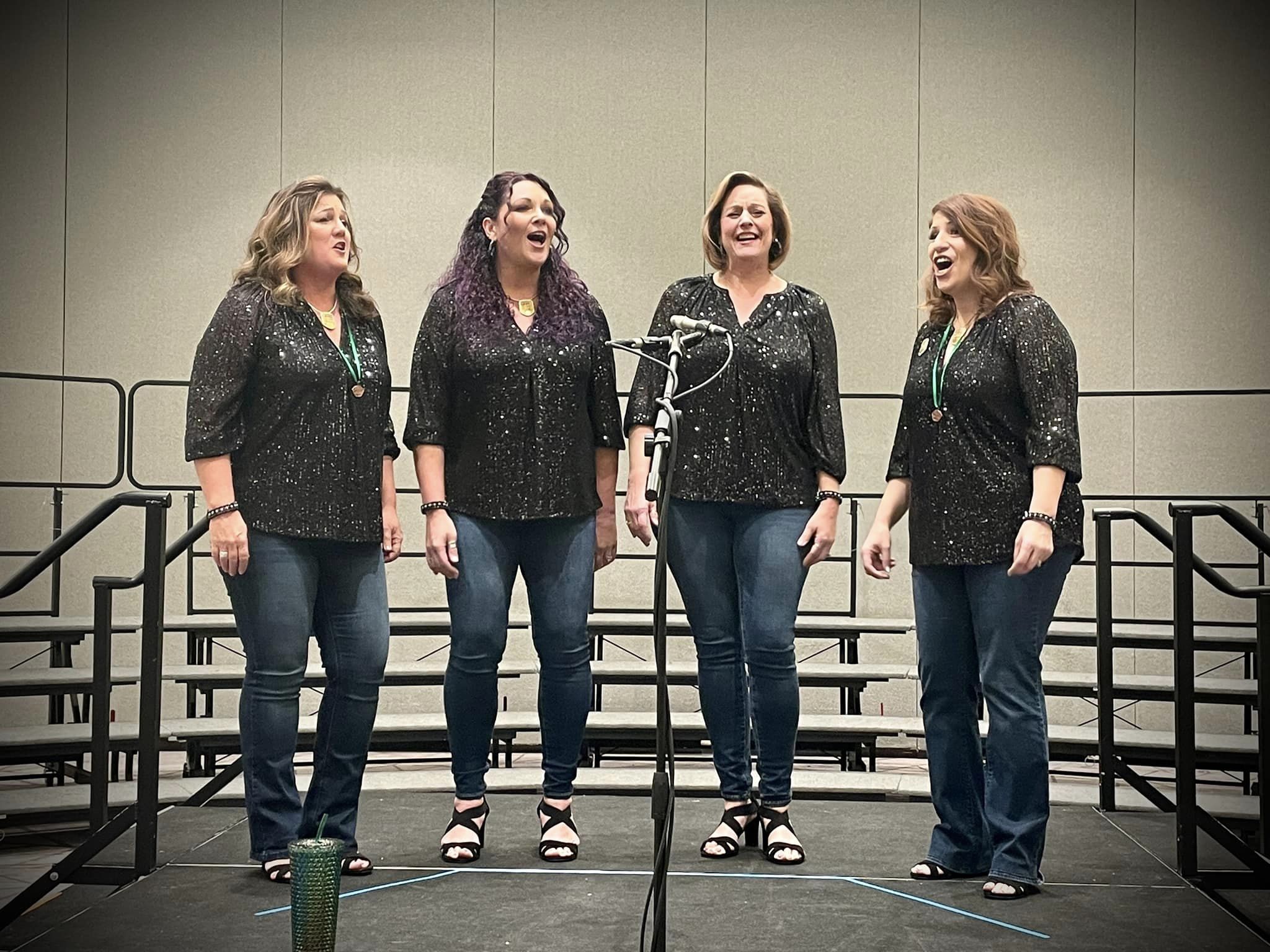 ---